Attaching value to your inputs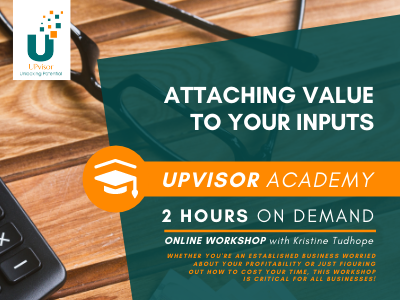 About Course
Costing inputs can be really hard. Plus, we might not even be considering aaaall our inputs. And when last did you evaluate the cost of your time?
During this Power Hour session, we look at a few concepts, techniques and things to consider when costing your products and services. Whether you're an established business worried about your profitability or just figuring out how to cost your time, this session is CRITICAL for all businesses.
What Will You Learn?
Know what inputs to include in your costing

Unpack methods to cost your time

Evaluate ways to reduce your costs
Course Content
Webinar links
Join our Webinar with this link
Introduction
Costing – What and why?
Costing – how do we do it?
Managing your costs
Application
Conclusion
Frequently Asked Questions
Accessing the Academy
Student Ratings & Reviews
No Review Yet