Unlocking the Secrets of Your Income Statement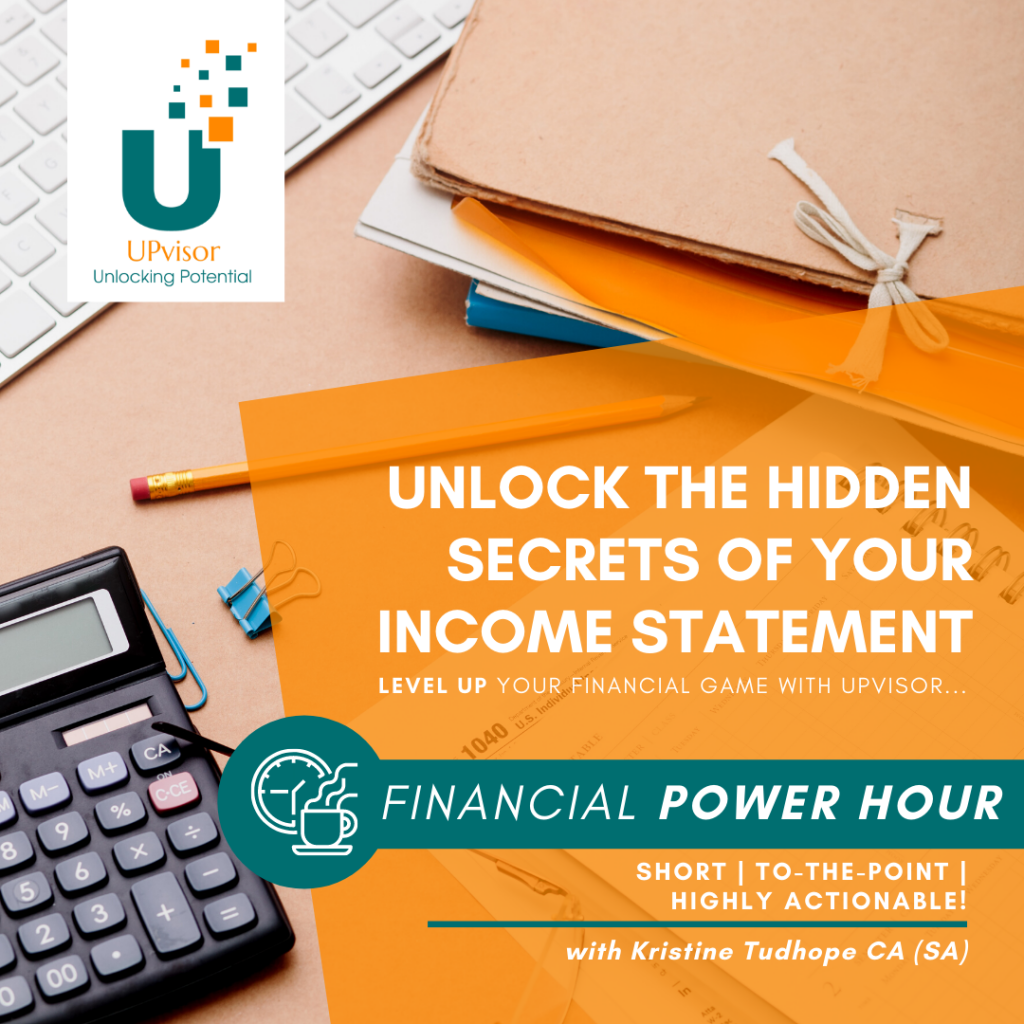 About Course
Unpack your income statement and explore its hidden secrets.
Income statements hold a wealth of information if you know where to look! So, now you can finally increase your business' profitability – and thereby its success!
The topics include:
The structure of an income statement
When not to use an income statement
Limitations of income statements
Looking at your profitability
What Will You Learn?
Learn about the structure of an income statement

Know when, and how to use an income statement

Unpack your own profitability status
Course Content
The Purpose of the Income Statement
Using the Income Statement
Application
Conclusion
Student Ratings & Reviews
For the first time I understand what the Income Statement is about and how to use the information to calculate the profitability of my company. Thank you, Upvisor!